Movers & Packers can provide a wide range of temporary & permanent storage solutions for Residential and Business throughout South east Queensland. Movers & Packers utilizes the services of independent storage suppliers and reputable organizations that manage and own facilities that are well established and conveniently located in the South East Queensland.

Movers & Packers provides solutions for all your storage needs and has over 20 years of experience to store your goods with care. We provide the best methods and solutions for a wide range of storage needs including;
Furnishings
Chattels
Office furniture and records
Sporting and gym equipment
White goods,
Surplus stock
All household goods
Cars and motorbikes
Boats
Machinery and equipment
Most storage establishments provide access 7 days a week to your goods; you can store goods and furnishings with the availability to gain access for retrieval when you need it most.

Movers & Packers will only provide storage with major organizations that provide security gated complexes, 24 hour CCTV security cameras, pin code key pad entry, modern fire systems, fumigated and pest managed sheds.
Storage Insurance
Goods being stored in Self Storage facilities are your property and remain your responsibility. Most storage organizations provide in house insurance that is a separate cover that should be taken out to avoid any disappointment from unexpected issues or incidents. In most cases you should have your goods covered by either your own insurance as they are not insured by the Storage Facility.

We recommended that you check your household insurer to see if your cover provides for storage and transport of your goods .You may already be covered through your existing insurance policy.
Storage Tips and FAQ
Furniture
It's a good idea to empty drawers, wardrobes and cupboards to protect the framework and structure of the unit being handled. Disassemble any furnishings that need to be transported and stored that are to bulky especially units that maybe to heavy or awkward to handle. Generally beds and associated frame, slats, bed heads and dining tables, outdoor tables should have legs removed if possible and wrap the legs.

Clean upholstery and use protective coverings before storing. Avoid plastic covers on furnishings and mattresses to avoid of mould caused by humidity. During transport a plastic cover is ideal, particularly for items that could be marked or soiled during transport and handling.
Mowers, Machinery and Equipment
Drain fuel and oil to reduce the risk of damage to other goods and avoid a possible fire hazard. Place a piece of cardboard or old carpet under the piece of machinery.
Electrical Appliances
Defrost fridges and freezers before your relocation to avoid water damage and mildew build up in the appliance. Fridges and other white goods should be cleaned and dry before storing. It's a good practice to have your carrier or removalist leave the doors left slightly ajar on fridges and freezers to avoid mould build up.

Electrical tools and other handyman equipment should always be cleaned before storing and where possible be stored in a sturdy tool box for protection.
Mirrors, Windows, Screens and Paintings
These items are the most vulnerable and prone to breaking during your relocation and storage. It is recommended to protect these items with a suitable packing material such as custom made boxes, art boxes, mirror cartons and bubble wrap and tape them well. When relocating them on removal, it is best to store them on their edges to avoid any heavy items being placed on top of them while they are flat and causing pressure and breakage to the item
Books/Documents
Boxes of books are heavy, it's a good practice to use book boxes and not plastic cartons or larger boxes as this can be WHS issue for your carrier or yourself. These boxes should be stacked flat, and not on their spines. Document boxes should be taped across the bottom to avoid the box collapsing during removal and handling.
Storage Packing Tips and FAQ
When storing goods and furnishings there are some simple tips that will provide an easy solution to managing your storage unit and maintaining good condition of the stored goods whilst in storage:
Use base furniture such as chest of draws, buffet and side boards as a base to stack boxes and other items on to enable optimum use of space in the storage unit./li>
Cover items of furnishings with old beach towels and sheets to avoid placing raw furniture on raw furniture.
Don't stack boxes to high on top of each other as they will eventually give way and collapse if stacked to high.
Always place heavy boxes on the bottom and progress upwards with lighter boxes and items
Store fridges and freezers with doors ajar to avoid mould.
Use moth balls to protect clothing and other material items in storage.
Do not store perishables or flammable items.
Empty fuel from lawn mowers, whipper snipers and other petrol powered items.
Do not store food as it may attract vermin.
Machinery and equipment
Our Storage Recommendation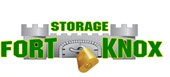 At Movers & Packers, we highly recommend Fort Knox Storage for your storage needs. With 33 sites located along Queensland's beautiful coastline, Fort Knox Storage is a 100% Australian owned business that has been servicing individuals, families and businesses for over 20 years. Fort Knox Storage provides its customers with secure, simple and safe storage facilities. From archived documents and surfboards to furniture and cars, a plethora of items can be stored at the Fort Knox sites. All locations offer a wide variety of compartments that customers can choose from; tailored storage options are key to the Fort Knox service. The storage units are flood-free, cool and cleaned before use. Security features can include video surveillance, electronic gates, patrols, fencing and alarms. All sites have live-in caretakers who also manage the site, providing customers with a friendly go-to contact for questions and assistance. Access to the sites is available 24/7 for customers' convenience and the minimum storage period is one week. Please visit their website at http://www.fortknoxstorage.com.au/